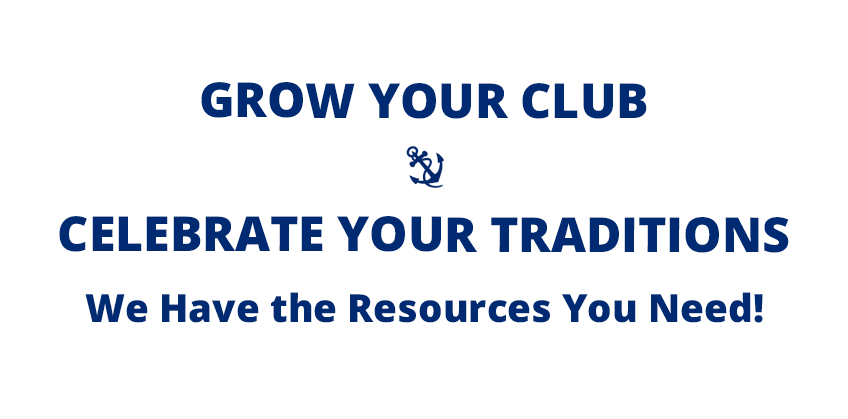 WELCOME TO THE ACADEMY OF YACHTING
The Academy of Yachting was officially founded in 2017 to educate and provide resources for club and squadron officers and members.
Get a glimpse of the history of the Academy here.
What is the Academy?
A membership organization providing support and resources to yacht clubs, power squadrons and all yachting enthusiasts
Founded by former yacht club commodore and power squadrons national rear commander, and author, Joseph A. Tringali
Why Should My Club Join?
Access to resource materials
Access to support from Fellows of the Academy
Update your online registry listing anytime
Post your reciprocity practices, events, images
Discounts on Academy Educational Courses
Discounts on books from Calkins Harbor Publishing
The Educational Video Series
MEMBERSHIP HAS ITS BENEFITS
As a member club of the Academy, you'll receive:
Deluxe Edition of Yachting Customs and Courtesies, a 600+ page, full-color hard cover book, filled with information that your club needs
2017 edition of Tringali's Certified Registry of Yacht Clubs and Power Squadrons, a hard-cover, full color 400-page book with over 1,000 burgees and contact information for yacht clubs in the United States, Canada and the Caribbean
Edit your club's registry listing with details, events, reciprocity rules, photos and more
Access to the Members Only section of the Academy website with answers to questions about issues concerning your club, downloadable documents like sample bylaws, ceremony scripts and diagrams, how-to videos and more
Discounts on Academy Education and Certification Programs
Discounts on books and materials from Calkins Harbor Publishing
Receive this informative boxed set ABSOLUTELY FREE!
When your club or squadron joins the Academy of Yachting your organization will receive, absolutely free, the Deluxe Fourth Edition of Yachting Customs and Courtesies – which is now a boxed set of two beautifully bound full-color volumes – "Tringali's Yachting Customs and Courtesies" and "Tringali's Certified Registry of Yacht Clubs and Power Squadrons".  Individual members of member clubs and/or squadrons receive a 20% discount on any Calkins Harbor Publishing (including Yachting Customs and Courtesies Deluxe Edition) book purchases with their club coupon code.
Your club or squadron isn't ready to join the Academy?  You can still buy the book set at the full price by clicking the button.